Walls Family Reunion 2013 - ~ to Ensenada, Mexico

Friday, August 2, 2013 at 12:00 PM

-

Monday, August 5, 2013 at 8:00 AM (PDT)

Long Beach, CA
Who's Going
Loading your connections...
Event Details
Walls Family Reunion 2013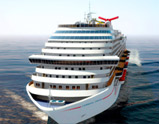 Hello Walls Family Members,
As a means of eliminating confusion and streamlining the process for our family cruise, we will funnel all future registrations and payments through our travel agent, Litaun Lewis.  Therefore, for all questions regarding cruise payments, please contact her directly.  She will be providing me with reports on payments received bi-weekly so that I am abreast of all payments received.
For those paying by CHECK, the preferred method is a MONEY ORDER, make them payable to Montrose Travel and mail them to the name and address below.  Please note that there is a 10 day processing period per check.
For those paying by CREDIT CARD, call Litaun directly at the number below.  There are NO ADDITIONAL FEES for credit card charges through the travel agent.
Litaun Lewis
PO Box 1493
Claremont, CA  91711
(626) 419-1514
Email: Lewisdreamvacation@hotmail.com
If you need to contact a committee member, feel free to email: WallsFamilyReunion2013@yahoo.com or call Koko at (909) 622-7507.
Family Dues - $50.00 per Family Household for 2013 ONLY! DUE March 1, 2013. Please mail a check to Kommah McDowell at 1783 Buchanan Dr. Pomona, CA  91767.
 **********************************************************
PASSPORT INFORMATION:
Passports are NOT required.
Got a Passport?
If you have a valid passport our travel agent would like to see a copy of it to verify the information is consistant with your registration.
No Passport? 
You will need your ORIGINAL Birth Certificate & a Driver's License or State ID - Please mail a copy of your documents to verify the information is consistant with your registration.
The purpose of sending copies of these documents is to ensure the name on each document is the same as what is in Carnival's system prior to boarding the ship.  Our goal is to make the boarding process as smooth as possible.
IDENTIFICATION
***ATTENTION***ATTENTION***
The Name on the Cruise registration forms MUST be the exact name that appears on your Driver's License, State ID or valid passport at the time of travel.
Students will need Student IDs.
Babies need birth certificates.
**********************************************************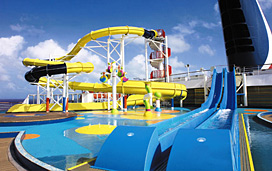 PAYMENTS

You can make your remaining payments in separate installments or you can pay in full.  Either way, the final payment per person/cabin must be made by May 3, 2013 if you pay by personal or cashier check or June 3, 2013 if you pay by credit card, or  money order.

 

Optional Installment Schedule

For those who would like to make payments/installments on their cruise balance, feel free to use the installment plan below. You can also adjust it as you need.

Installment

 May 2013

Final payment due on 5/3/13 if made by personal  or cashier check. No Exception. 

Installment

 6/03/2013

Final payment due by credit card or  Money Order to Montrose Travel. No Exception.

 

Interior Cabins   

 

Oceanview Cabins

Junior Suite

Grand Suite
ADDITIONAL INFORMATION
All guest 21 and under must be assigned to a cabin with an adult 25 and older.  However, once everyone boards the ship we can mix however we like. 
Gratuity - Carnival suggest cruisers prepay your gratuity at $34.00 per person.  HOWEVER, that is a suggested amount ONLY.  Each person will be able to tip (provide gratuity) at the end of the cruise based on the service received. It is customary to tip those who serve you, so please be prepared to tip about 5-8 people at the end of the cruise (waiter, water boy, the person cleaning your room, the person turning down your room, if you drink… the bartenders & waitresses, and anyone else who has the pleasure to serve you while you are at sea).
Air Travel - We are looking into securing a group rate for the family.  More information to come in December when airfare becomes available for August 2013.
REGISTRATION - All Names must be as it appears on valid government issued identification (Driver's License or State Identification Card) or valid passport at the time of travel. This is a must that names are correct prior to boarding both the plane and ship because there will be issues.
Family Dues - $50.00 per Family Household for 2013 ONLY, DUE March 1, 2013.
When & Where


Carnival Inspiration
925 Harbor Plaza


Long Beach

,

CA

90802


Friday, August 2, 2013 at 12:00 PM

-

Monday, August 5, 2013 at 8:00 AM (PDT)
Add to my calendar
Organizer
Chair: Kommah 'Koko' McDowell
Sunday, May 12, 2013 - 5:26 PM
***** ATTENTION   ATTENTION *****
Hope all is well.  We are slowly but surely approaching the final due dates for payment for the Walls Family Reunion.  Just wanted to touch basis on a few things and get clarification on the following:
1.  Final payments are due on or before June 3 if paying by credit card.  All paying by check, payments were due May 3.  They are slowly coming in so maybe I will receive... more within the week.
2.  Can you please remind everyone that name changes/cancellations at this point maybe subject to additional service fees.
3.  Remind everyone that if they do not have passports, they must bring their valid government identification along with their birth certificate.  Students need to bring their school identification if they do not have a government issued identification.  However if you are traveling with your passport, you need to bring the passport.
4.  Special Needs Request forms, if guest have any special needs request and have not emailed or mailed it to me that I need their request immediately.  Carnival requires this to be submitted to them no later than 14 days prior to sailing.
5.  Finally, for those interested in shore excursions, they can contact me to reserve in advance because they will sale out if purchased onboard the ship.
Thanks,
Mrs. Litaun T. Lewis
Lewis Dream Vacation Travel
Affiliated with Montrose Travel
as an Independent Agent, cst #1018299-10
Monday, September 3, 2012 - 1:32 PM
FAMILY DUES
$50.00 per Family
Due 3/1/2013
The purpose of collecting Family Dues is to ensure the reunion continues annually without burdening any host family with administratvie expenses.  Family Dues, just like every year, are in addition to the cost of the reunion and is expected from ALL families regardless of attendance. 
However, the 2013 reunion does not require the full family dues because of the conveniences on board the ship.  Thus, the Host Family Committee estimated the administrative cost to be covered at a lower amount.  
You can pay your family dues on this site by credit card, or paypal's Bill Me Later, or by mailing a check to the Committee Chair directly.  Make checks payable to Kommah McDowell.
Kommah McDowell
1783 Buchanan Dr.
Pomona, CA  91767
(FYI: The mailbox is attached to the house and drops directly into the house ) 
Please note: Family Dues will resume as normal for the 2014 Family Reunion
Wednesday, August 22, 2012 - 2:57 PM
ADDITIONAL INFORMATION
Hotel Accommodations before and/or after the cruise?
We are making arrangements with a hotel near LAX & Long Beach for those who would like to arrive early or stay longer.
Are you driving to the port?
Parking details will be posted in December.  Daily parking is estmiated at $9 per day but will be confirmed.
Monday, August 13, 2012 - 12:10 AM
Local Host Family Committee Members
Chair: Charles & Kommah 'KOKO' McDowell
Secretary: Shirley Mordon
Edward & Mary Fletcher
Gary & Melody Evans
Dale & Alice McClain
Jens & Alexandria Bunger
Leon & Antoinette Wyatt
Valarie Irons
Misty Foster
Email Address: wallsfamilyreunion2013@yahoo.com